You can modify a Schedule once it has been published and distributed. However, it will be necessary to distribute the changes to the schedule again. You can redistribute the entire schedule or you can limit the distribution to the affected employees.
Dashboard > Schedules & Attendance > Schedule Preparation > Distribute Schedules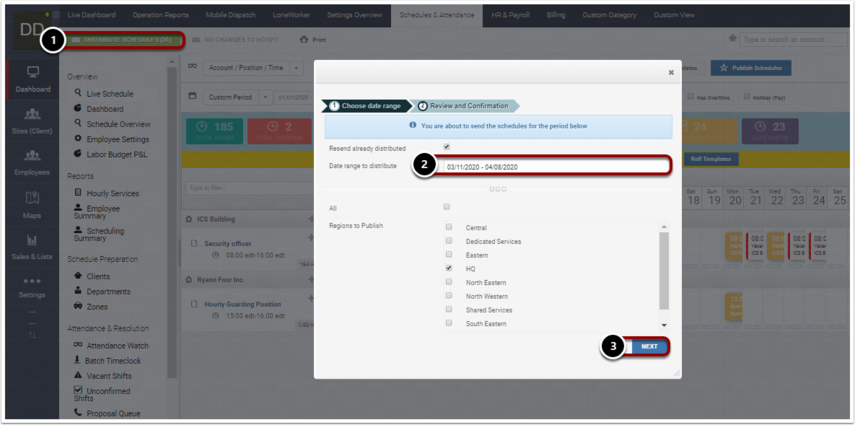 The Notify Changes button will only be active if changes have been made to previously published and distributed shifts. You can access the Notify Changes button here:

Follow the steps below to notify employees of schedule changes.
Click on the Notify Changes button, next to the Distribute Schedules button.
All modifications in the date range shown in the dialogue box (4 weeks from the current date) will be distributed once you click on the Save button.
The affected employee(s) will receive an email notification advising them of the change as well as any other upcoming shifts within the 4 week range: