To navigate the creation map
At the bottom of the Geo-Fence map, there are two icons. These can be used for navigating the map and creating geofences.
Hand Icon: Use this icon to navigate the map. Click to grab a position on the map and drag the map to navigate to the desired area.
Polygon Icon: Click on the Polygon icon to create a geo-fence. Once this icon is clicked, the mouse will act as a shape-drawing tool. Click on specific locations on the map to create points that will act as intersections for the lines of the desired shape.
To create a new geofence
Select the Polygon icon at the bottom of the screen.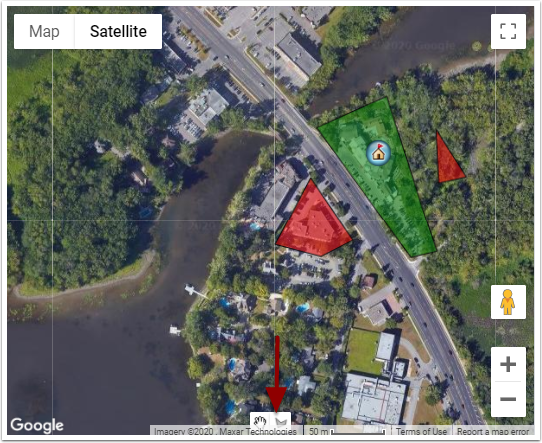 Select "Allowed" or "Restricted" below the map. By default, it is on 'Allowed'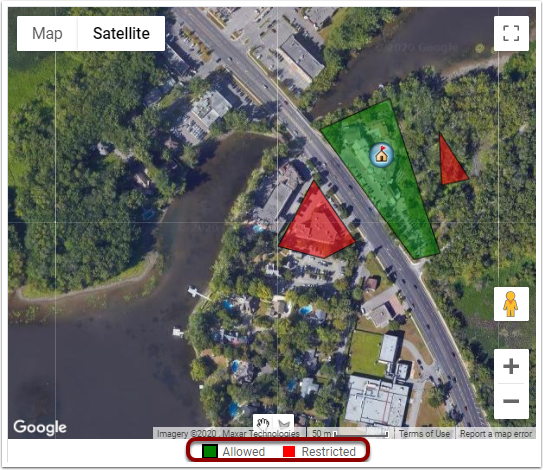 Add additional points as needed to create the desired shape for the geofence.
After creating the last unique point, click on the original starting point. This will close the shape and prompt the pop-up window.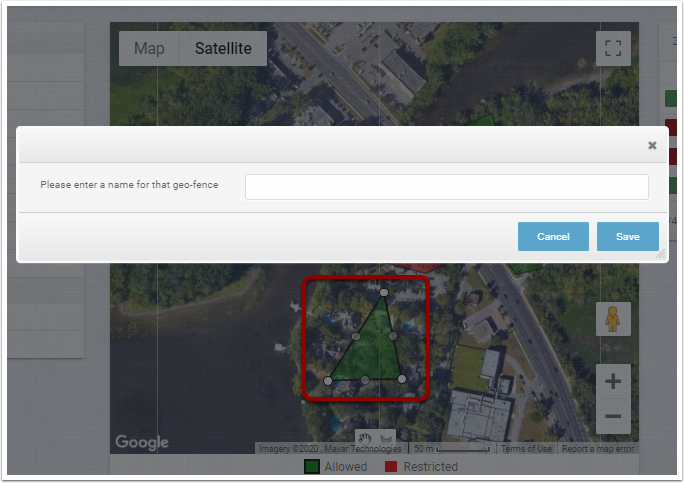 In the pop-up window, provide a name for this geofenced area.
Click on the Save button to create the new geofence.