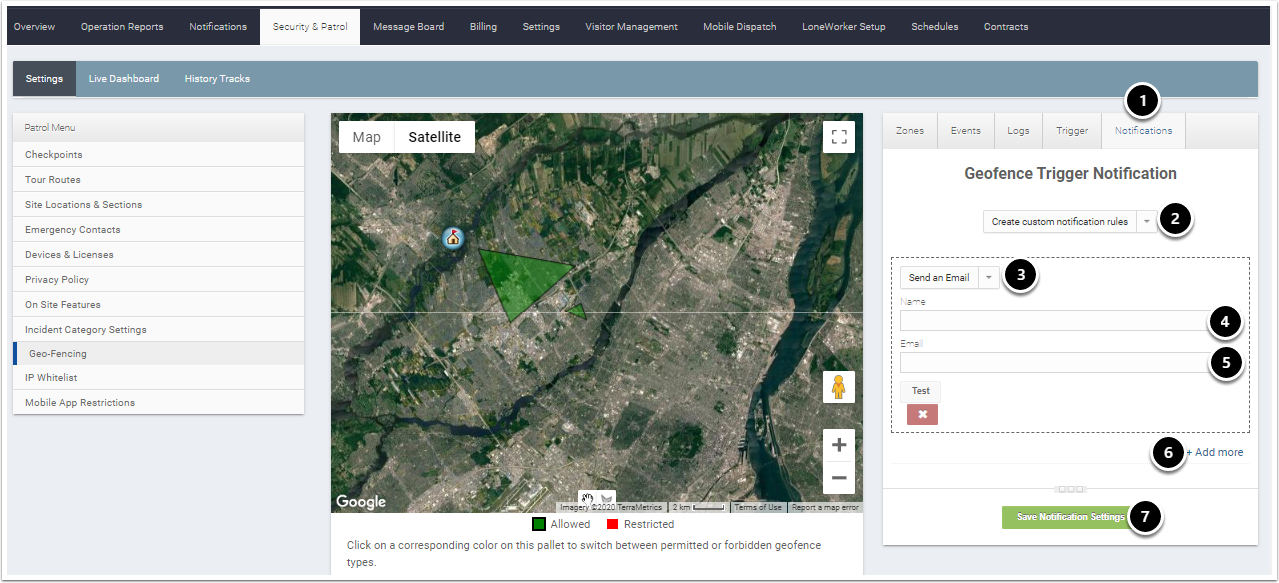 Follow the steps below to configure notifications for geofencing.
Select Notifications.
From the drop-down menu, select Create Custom Notification Rules.
Use the drop-down menu to select the type of notification. TrackTik can send notifications via email or SMS.
Add the name of the recipient.
Add the email address or mobile phone number in this text box.
Click on + Add More to add additional contacts to the notification.
Select Save Notification Settings to save the notification rules.