Learn how to pick up an Open Shift using the Staff Portal.
---

Overview
If you want your security officers to pick up shifts, they can by selecting available Open Shifts from their on-site schedule.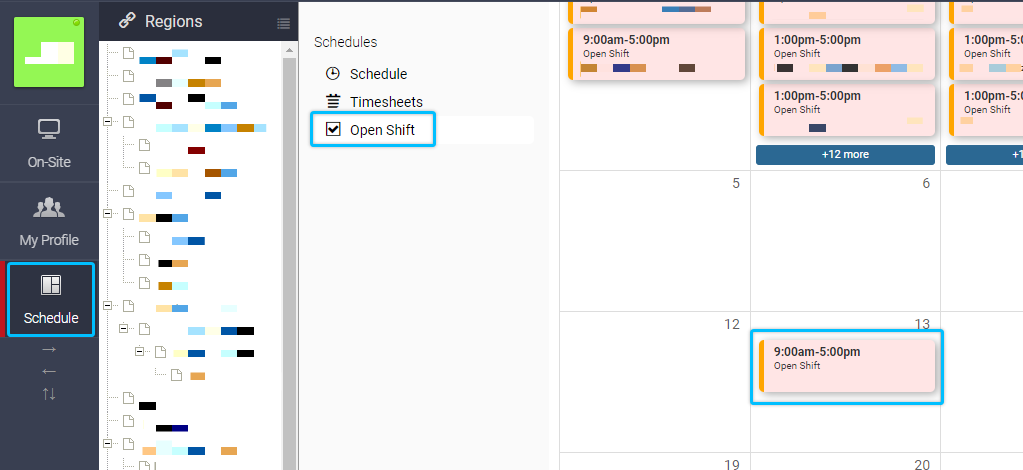 Make sure to have the correct licensing

Security guards must log into the site with an on-site license and not a mobile device; a mobile device won't work for Open Shift.

To learn more about on-site licenses, check out the On-site Licensing Guide.
---

Picking up an Open Shift
To pick up an Open Shift as a security officer:
Log into the Staff Portal.
Go to Schedule > Open Shift.


Select an Open Shift to work.


In the Take this shift modal, select Send my new schedule via email.





This step is optional.

Select Save.
The Open Shift is no longer available and is now published as part of the schedule.
---

See also