TrackTik's GPS map is on the live dashboard's right side. The map shows the real-time GPS locations of officers clocked into the system.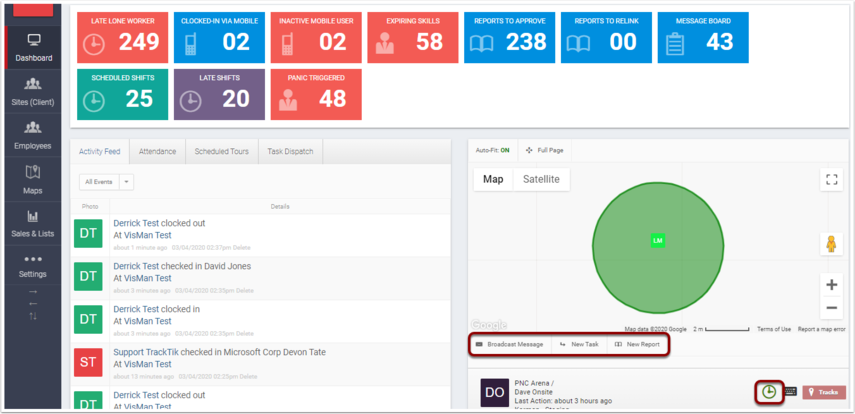 Below the GPS map, there are options for messaging officers.
If a guard signs in with one license, does not sign out, and then signs in with a different license, you may see two instances of the same guard. To clear the duplicate instance, sign in and out of one of the licenses. After doing so, you will remove the additional instance from the dashboard.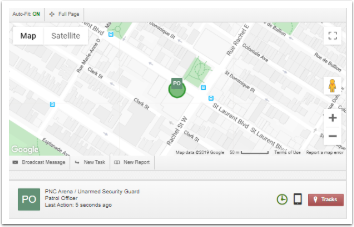 Broadcast Message: Send an APB (All Points Bulletin) to every security officer clocked in to TrackTik. This message appears as a text notification from the mobile application.
Clock Status Icons: Accurately track the number of officers currently working. Tiles represent the officer below the map. These tiles indicate the type of device the officer uses and their current status.

New Report: Complete a report form directly from your browser. You will have access to the exact forms officers use in the field.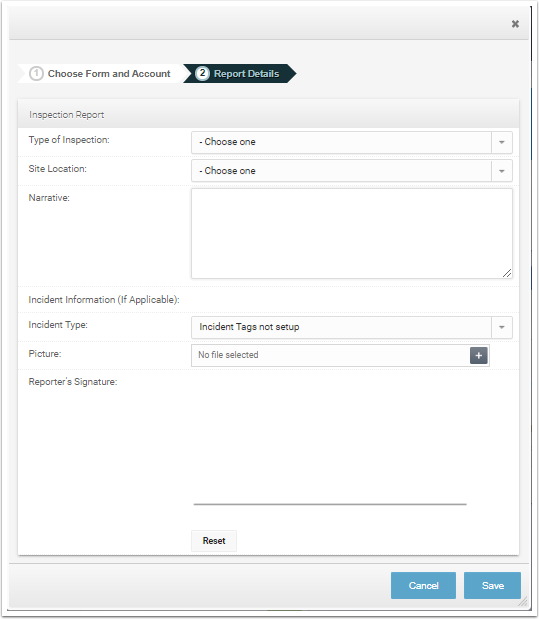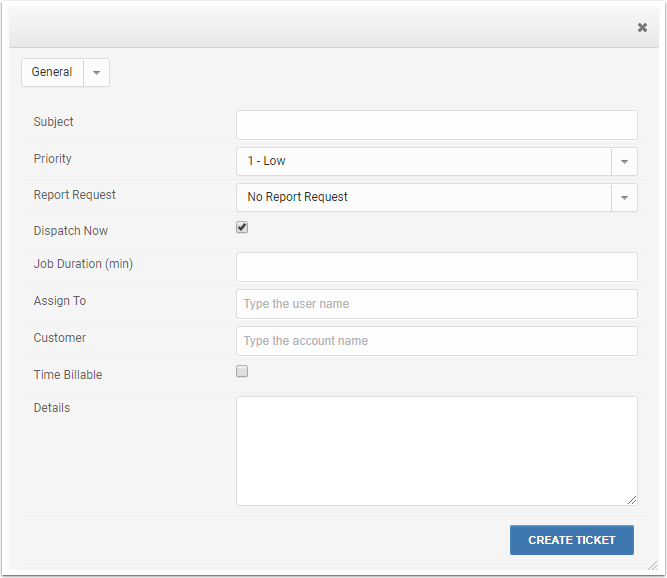 In cases where you may not want to use a license at the site, the New Report button can be the perfect option to allow the guard to call in a report. This allows administrators to write the report from the dashboard.