The maps tile shows an overview of sites, zones, geofences, mobile users, and active dispatches across the region. Use the toggles and drop-downs to filter by specific data.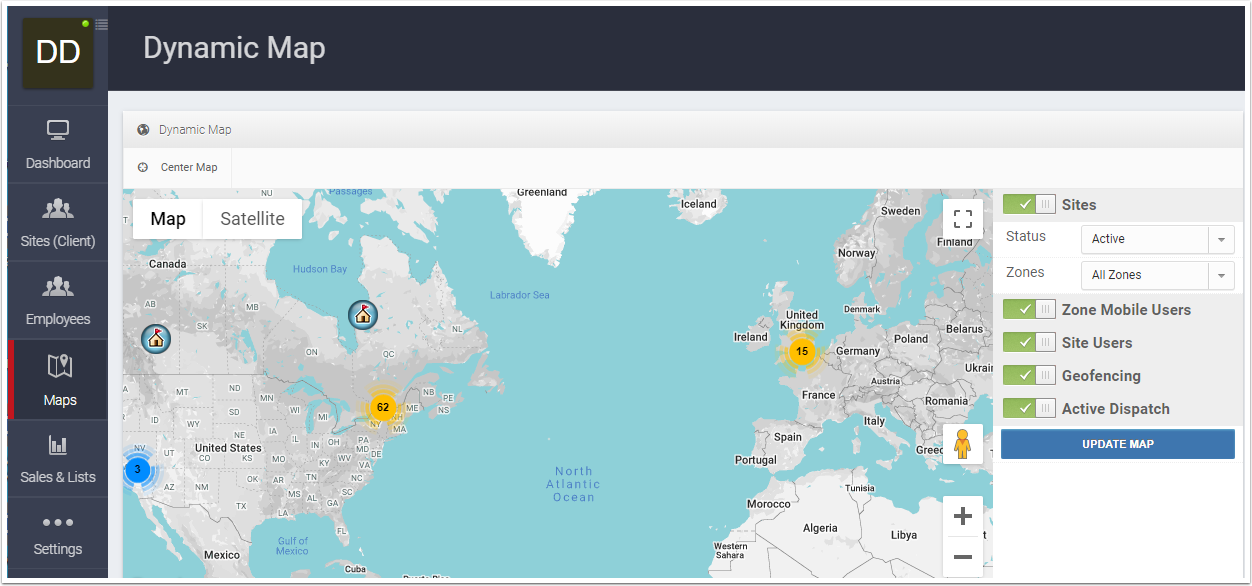 Sites: Show the locations of your sites on the map.
Status: Select from active, closed, or all sites.
Zones: Select all zones, or choose a specific zone to see.
Zone Mobile Users: View the real-time locations of zone users on the map.
Site Users: Show users on the map who are assigned to a site.
Geofencing: Show geofences on the map.
Active Dispatch: View locations of guards who are handling active dispatch.
Update Map: Refresh the map after changing the configuration.
Click on any of the clusters to zoom in on the map.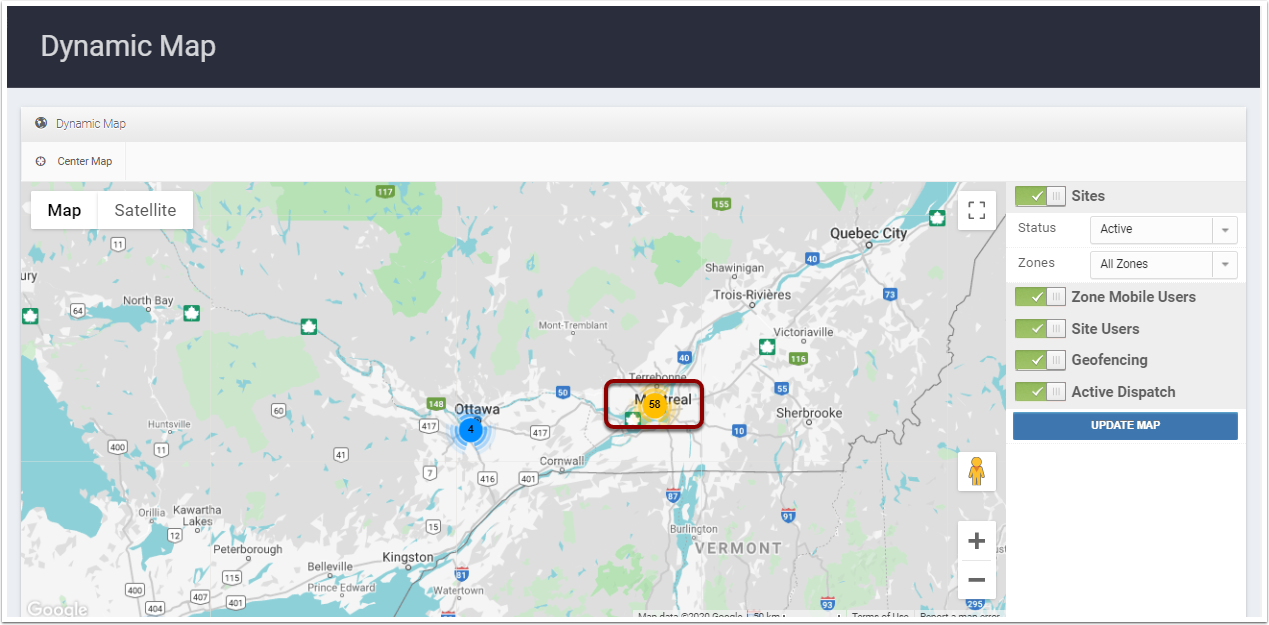 Click on a site to see more information about the site.