Enter specific instructions for each job type. Information commonly stored here may include instructions of duties, specific locations at the site to check or access information such as a security code. This information will be visible to the guards as they do their patrols.
You can add and update site instructions at two levels.
Site
From the Mobile Dispatch Settings menu in a specific site, select the Default Site Instructions option.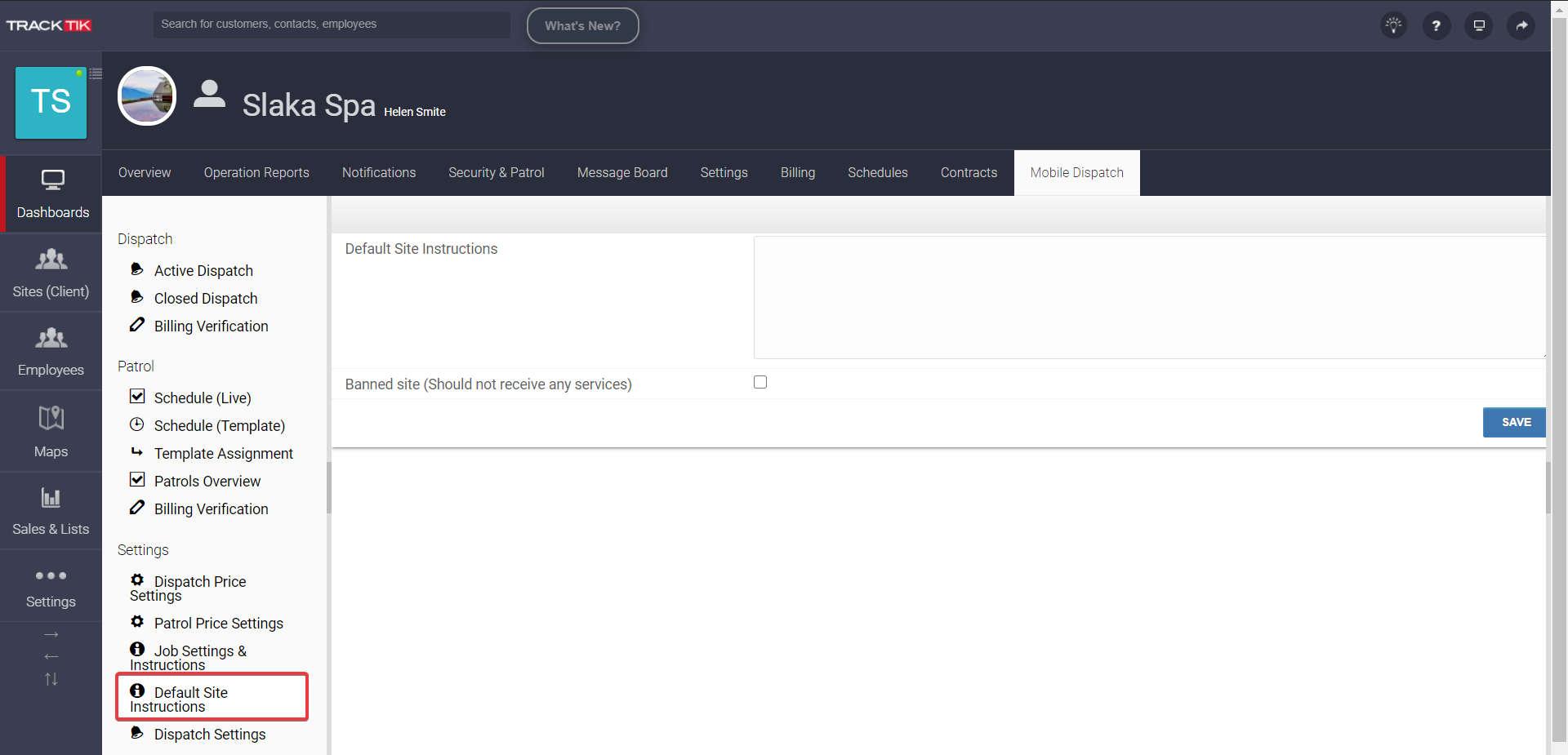 Enter the desired default site instructions in the form.
Once completed, click Save to create the job instructions.
Job Settings
From the Mobile Dispatch Settings menu in a specific site, select the Job Settings & Instructions option.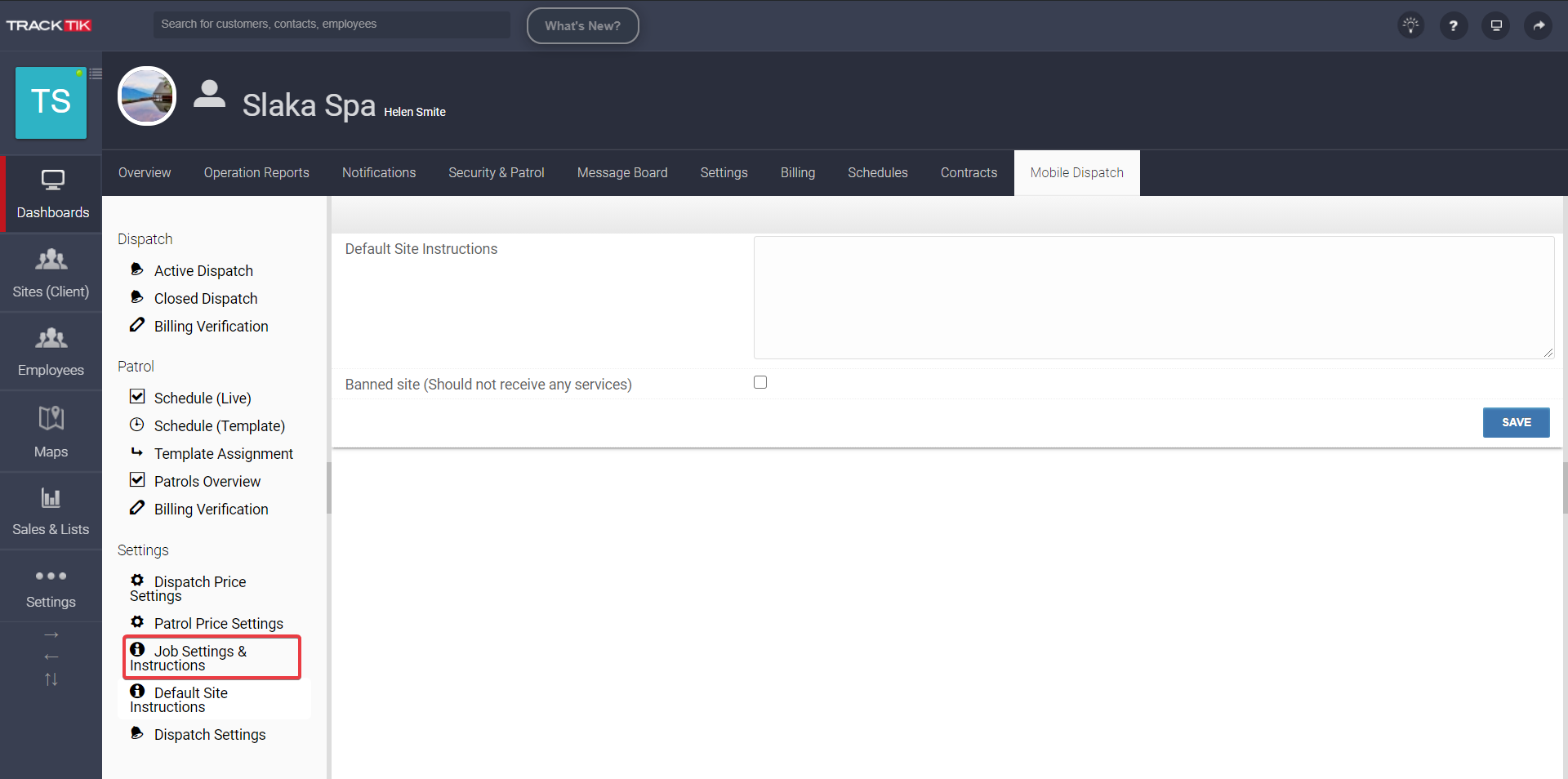 Select the job/service type and click on Edit Instructions. Enter the desired details/information in the form.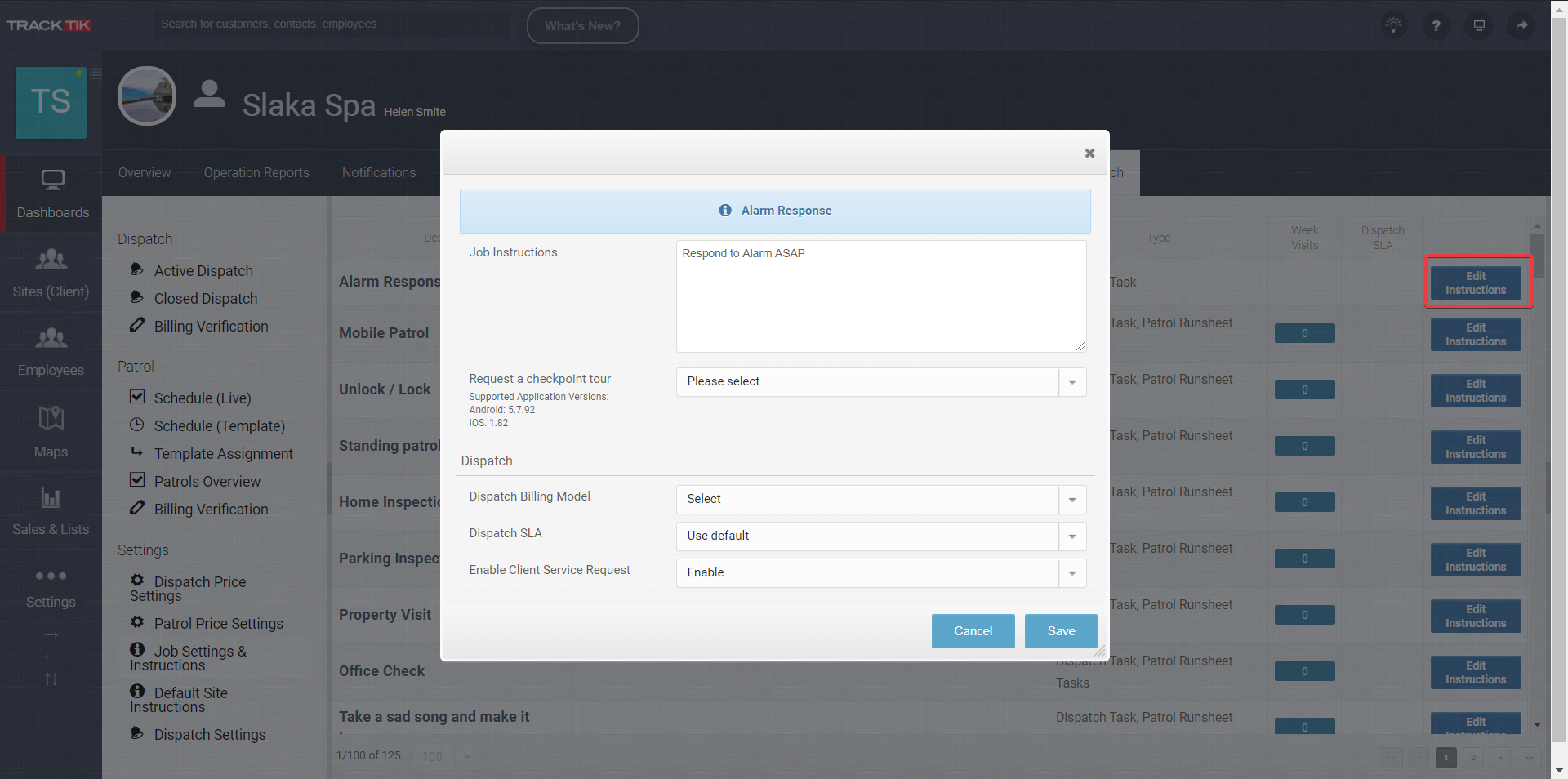 Job Instructions: Fill in specific information for the guard pertaining to the site/job.
Request a checkpoint tour: Require a checkpoint to be done when the job is performed. Select from a list of tours configured at the site.
Dispatch Billing Model: If the job is dispatchable, you can select a billing model if you use TrackTik to bill your clients for dispatches.
Dispatch SLA: Select either the default SLA or a job-specific SLA.
Enable Client Service Request: Choose whether to allow the client to make service requests.
Click Save to create the job instructions.
For patrol jobs, you have the ability to enter grace periods before and after patrol hit.
By default, guards can begin a job 45 minutes or less before the start of the job and finish the job 15 minutes or less after the scheduled end time of the job.
Follow the steps below to change the default grace periods.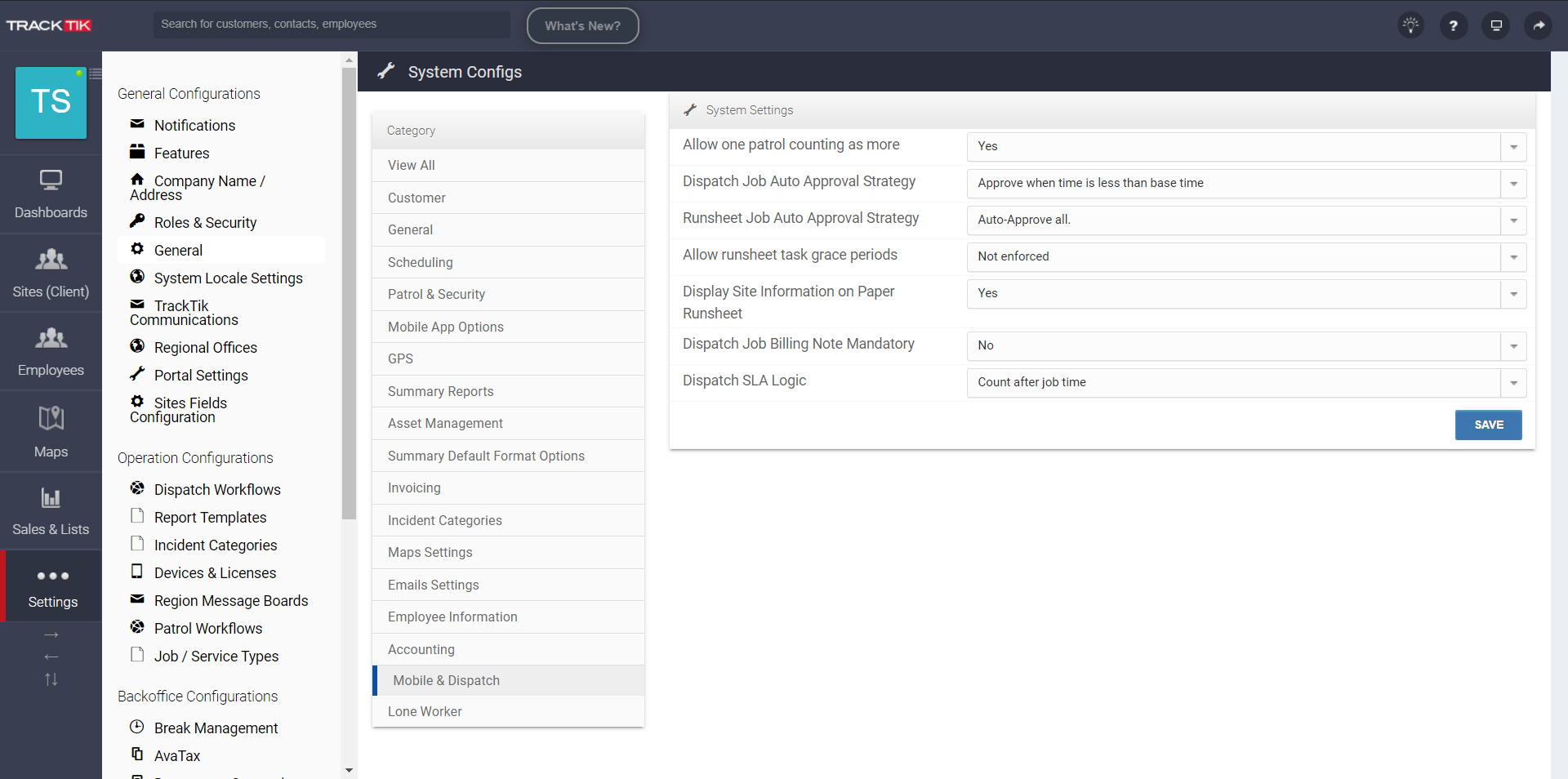 Click the Settings tile.
Select the Mobile & Dispatch option.
Select an option for Allow runsheet task grace periods.

Choosing Yes will allow adding a grace period onto the predefined job times.
Choosing No would use the default grace periods (45 minutes job start and 15 minutes after end time)
Choosing Not enforced would ignore the scheduled time for the job yet still display the period.