As you have seen, you can flag a position as expense reimbursement eligible. Please refer to the example below, where two items have been added through pay codes: Travel Expenses Reimbursement and Uniform Premium 1. ​
​The Expense Reimbursement section in the screenshot below will only appear if you have added an item through the Expense Reimbursement option.
To access it, please follow this path:
Sites (Client) > Select Site > Time Sheets > Click Gear icon for a Shift.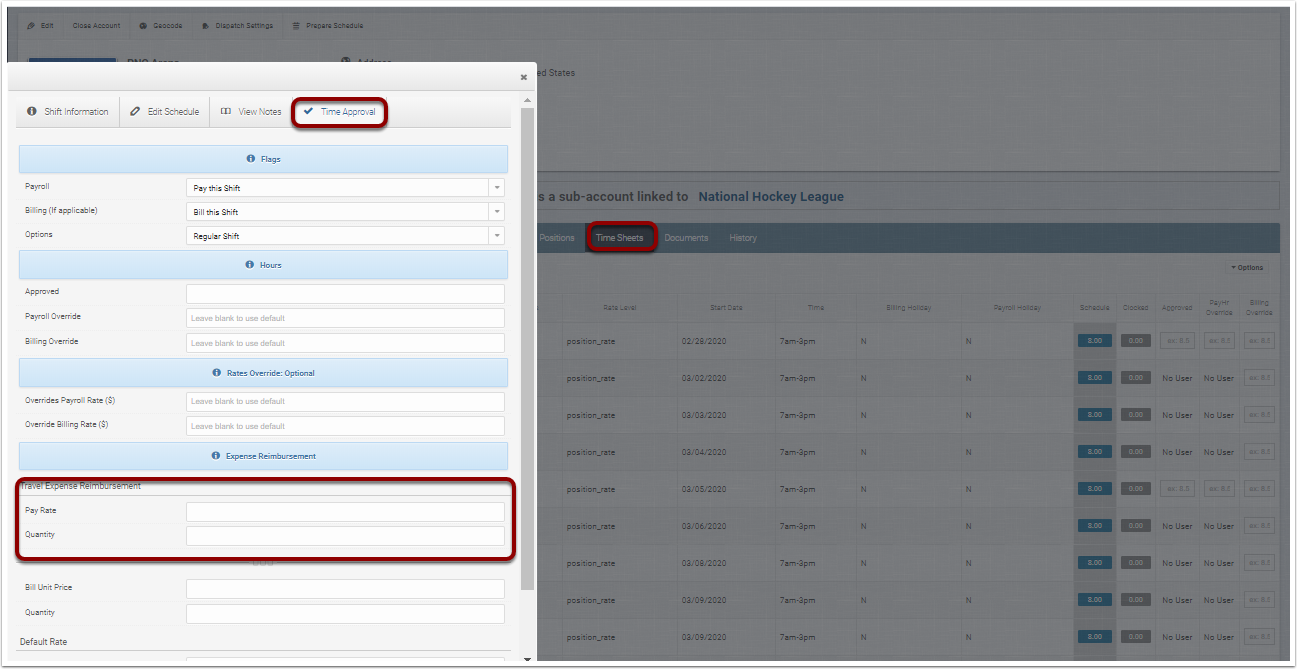 Fill in the fields in which you want to apply a reimbursement.
Click the Save button.
Note: Fields will vary based on the different categories of the Pay Codes that you have created and assigned to the position of this shift.
Any expense reimbursements will appear in the payroll-ready data when your run it.