Learn how to set up and use site tasks for work done by static positions.
Overview
With site tasks, you can create recurring tasks for your staff to perform throughout their day. Tasks can be scheduled throughout the day and are independent of patrol tours. Site tasks are useful for staff who maintain a static position.
Before you start
You must add the option to enable site tasks in your Portal Settings. Please contact us for assistance.
You create site tasks at the site level. Here are some things you must do before you start:
Turn on the site tasks feature for the region at

Settings

>

View All

>

Features

>

Site Task.





Enable site tasks for the site at

Site

>

Security & Patrol

>

On Site Features

>

Site Task.




Enable the associated permissions for your admins and staff.


Using the site task screen
Once you've enabled site tasks at the portal and the site level, refresh the site, and you now have access to:
The new

Site Task

tab with:

A calendar for any scheduled site tasks.

Any ad hoc or unscheduled tasks.

Create site task.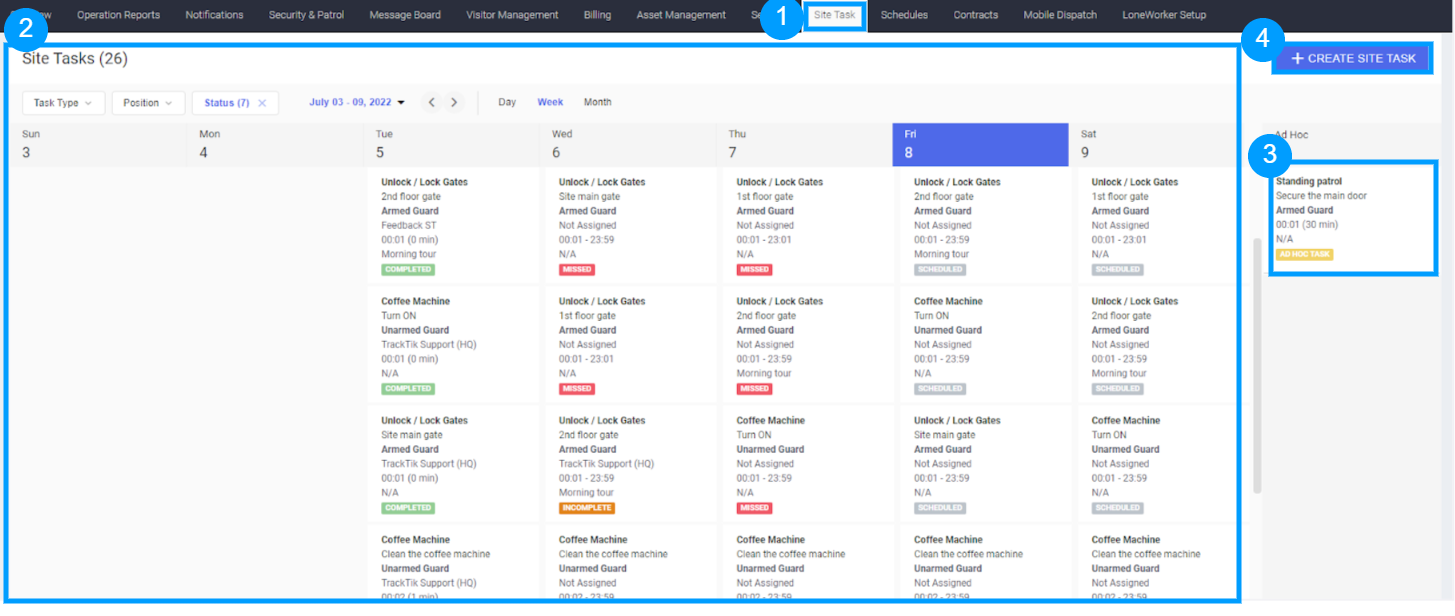 Creating a new site task
You can create a new site task by going to the Site > Site Tasks > Create Site Task.
Fill in the details of the task that needs to be performed. Tasks must be associated with a

position

and a

job type

. When you create or edit job types, you can specify if they can be associated with a site task. If a job type is already associated with a tour at the site, it auto fills in the

Tour

field. You can set the tour field to

optional

to remove the association. You can also associate the new task with an existing

report template

.


And then complete the schedule for when you need the task completed.


Complete a site task through the portal
Like reports, you can complete site tasks directly from the portal. To do this, go to Site > Site Tasks and select the task from the calendar. Selecting the task opens a sidebar that allows you to:
Assign the task to an employee.

Assign the task to yourself.

Assign the task to yourself and start it.
You are prompted to Save to confirm each action. You can also expand the details of each task.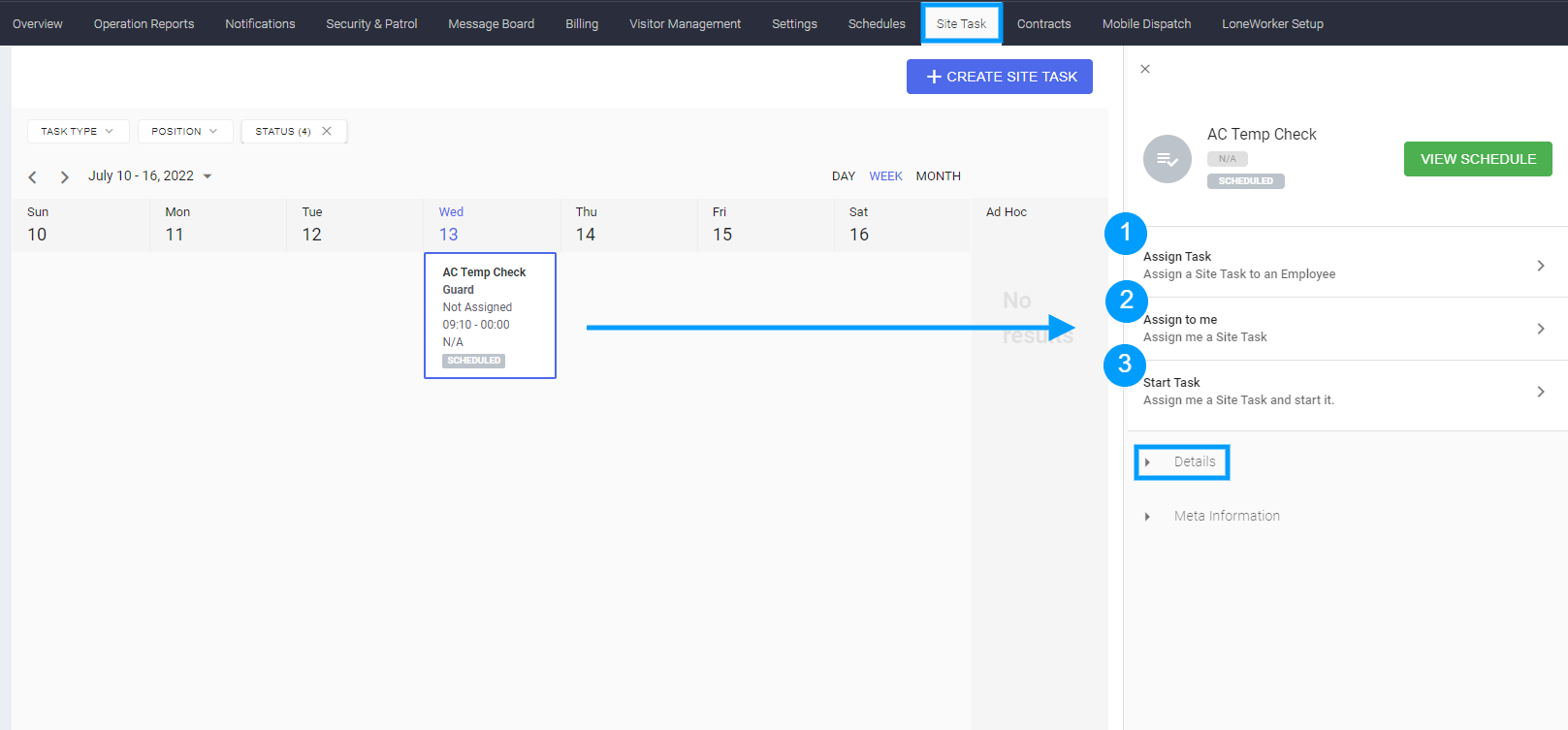 Once a task is in progress, you can fill out any associated reports or postpone the task with a reason.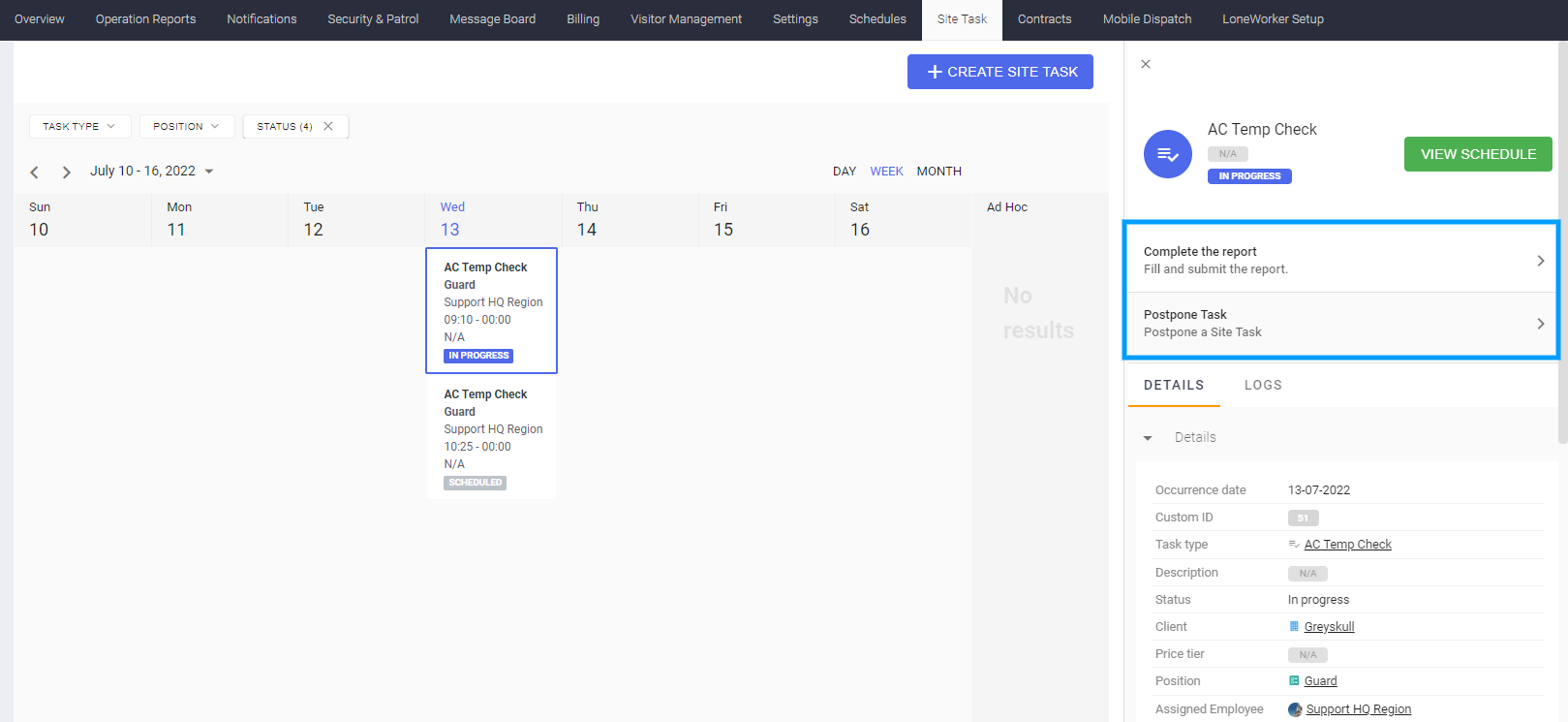 If the task is still Scheduled, you can Cancel, Reassign or Unassign it directly from the Site Task calendar.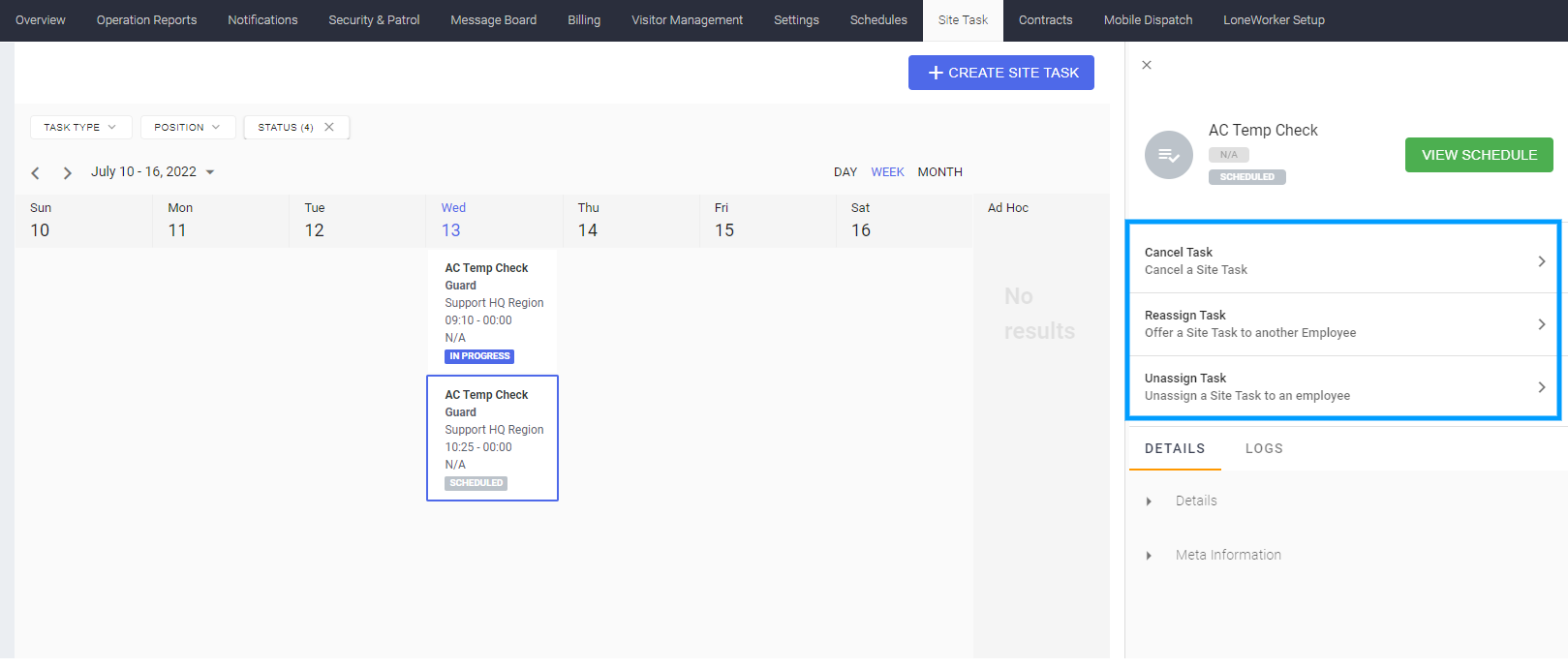 Reviewing completed site tasks
Site task statuses can be added to all summary (daily, site & weekly) reports. You can adjust them in the Notifications tab at the site level.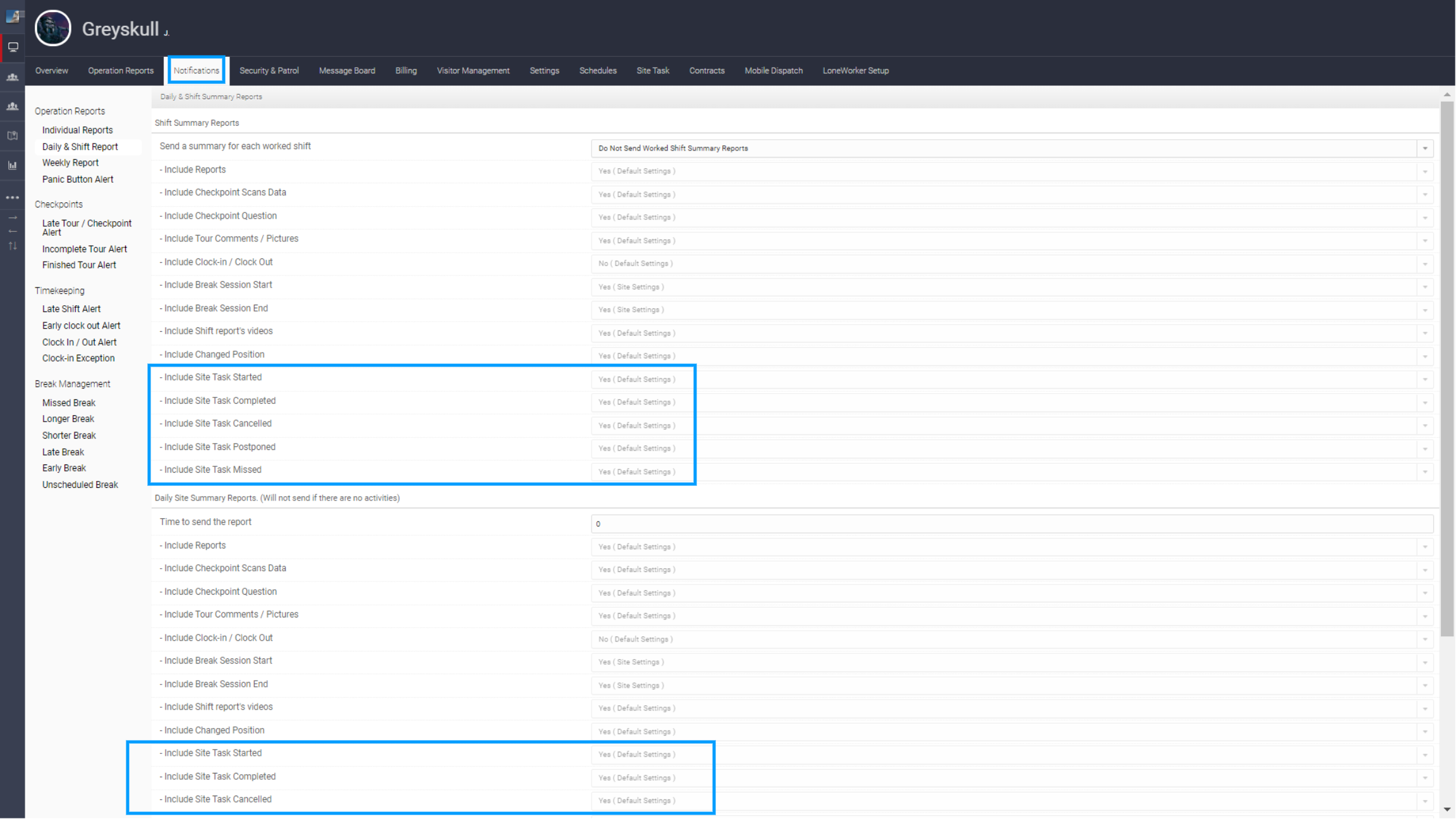 ---
Next steps
---
See also