Incident categories are the drivers of meaningful Incident Analytics. It is, therefore, beneficial that you set them up logically. Once configured, use Incident Categories on as many of your report templates as possible.

Code: An optional code for the incident category. Adding one makes it easier to classify your codes and drill down into incident data.
Global: This field indicates whether the incident category is available in all regions or the current region only.
Description: The name of the incident category.
Level: The severity level or urgency of the incident category. 5 is the lowest priority, and one is the highest.
Parent Category: The top-level category to which the incident category belongs.
Show In Default Group: The default group holds all incident categories unless specified otherwise or unless the incident category is assigned to a different group.
Sub Form: Subforms contain additional fields for the guard to fill out when selecting that incident category on a report. For example, when the guard selects an incident category of Fire, a subform can contain additional required fields about the first, such as a description and photo.
Edit button: Edit incident category settings.
Red X button: Remove the incident category.
View a list of top levels where you can assign incident categories.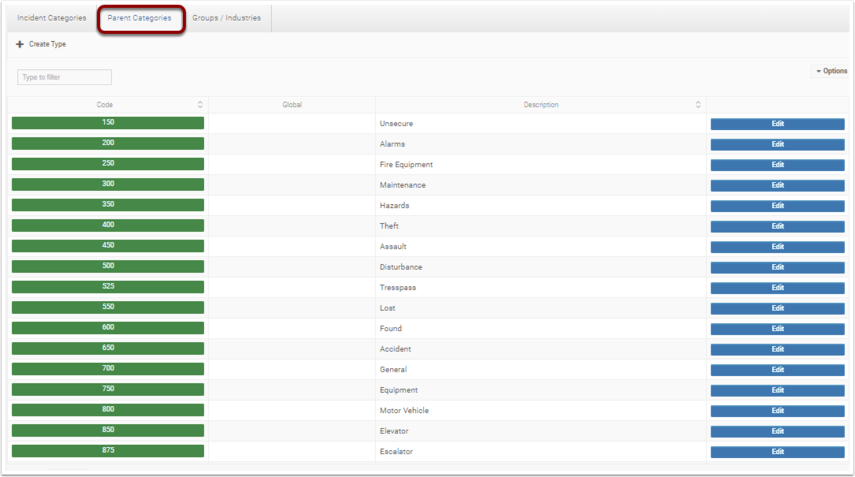 Create groups and industries for your incident categories. You can select one or more groups/industries for a site to restrict the list of incident categories available to guards at that site.