Once you have resolved all blocking errors, you can proceed to process the payrun. Click the Process Payrun option to do so.

The system will perform the following actions:
Calculate and run all the numbers necessary to provide a complete payrun.
Provide you with two different payroll-ready data reports, summary or detailed.
Provide additional tabs with ordering/filtering options for easier validation.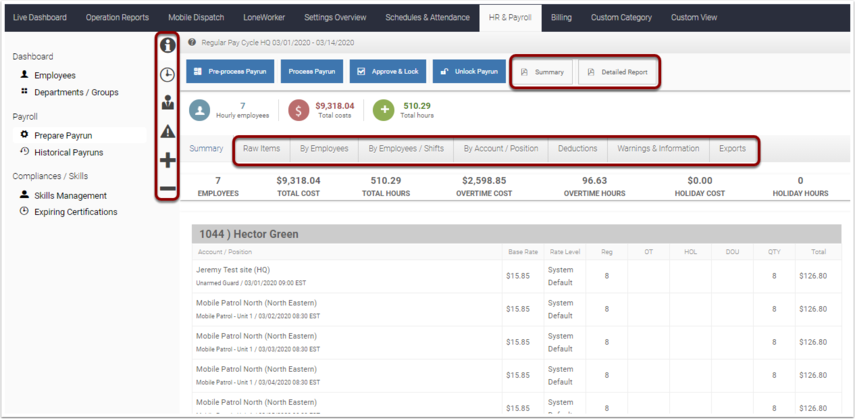 The sidebar contains the following filtering options.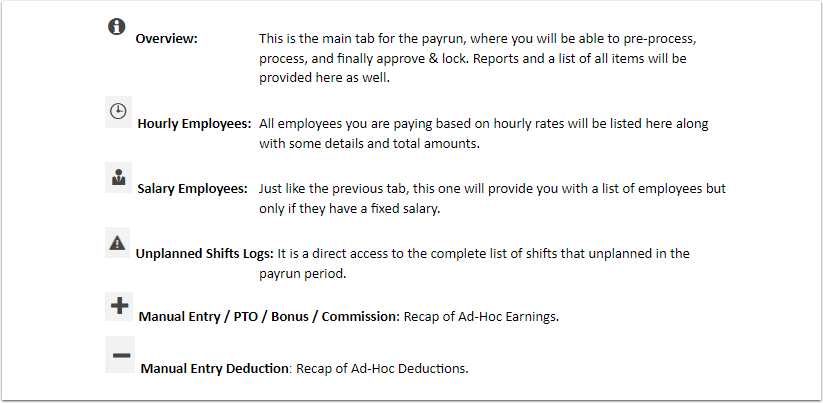 Validate all the information provided and proceed to the next step.