Once a Payrun has been Approved and Locked, you can view the data at any time.
Access them by following this path:
Dashboard > HR & Payroll > Historical Payruns​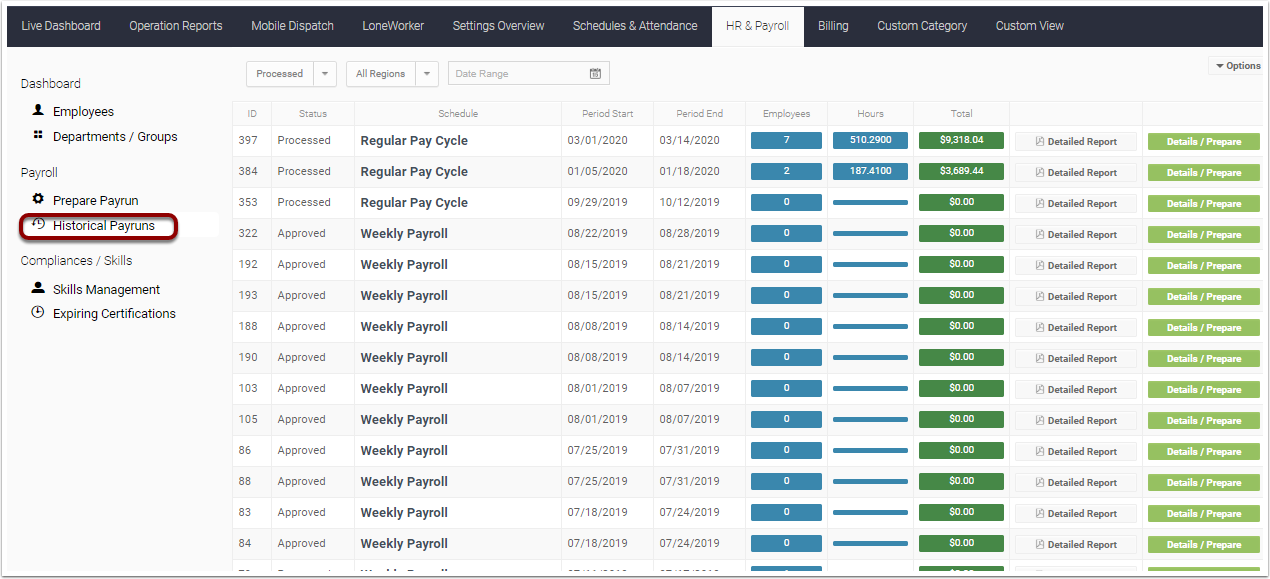 You can see an overview of previous payruns, including:
Dates of the period.
The number of employees affected.
The number of total hours.
The dollar amount paid out in that payrun.
Detailed Report in PDF format for each payrun. This report contains one page for each employee affected in the payrun with the full shift information, number of hours (REG, HOL, or OT), and $ amount for each shift. ​
Click on the Details/Prepare button to view and export information in different formats.
Summary: This tab displays payroll-ready data per employee per shift.
Raw Items: This tab displays each shift in the payrun individually. Data includes employee ID, employee name, pay code, department, if any, the number of hours worked, employee pay rate, total pay for the shift, company code, and employee type.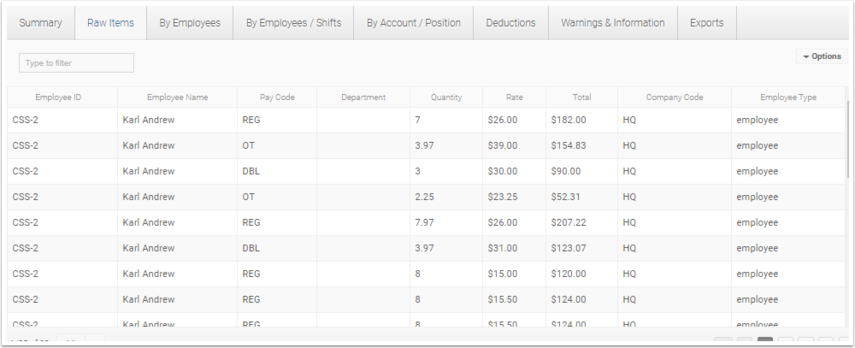 By Employees: This tab shows pay run totals by an employee.

By Employees/Shifts: This tab provides a breakdown of each shift by an employee. It is useful if you want to see the clock-in and clock-out times per employee per shift.

Account/Position: This tab provides a summary of hours worked and dollars paid per account and per position.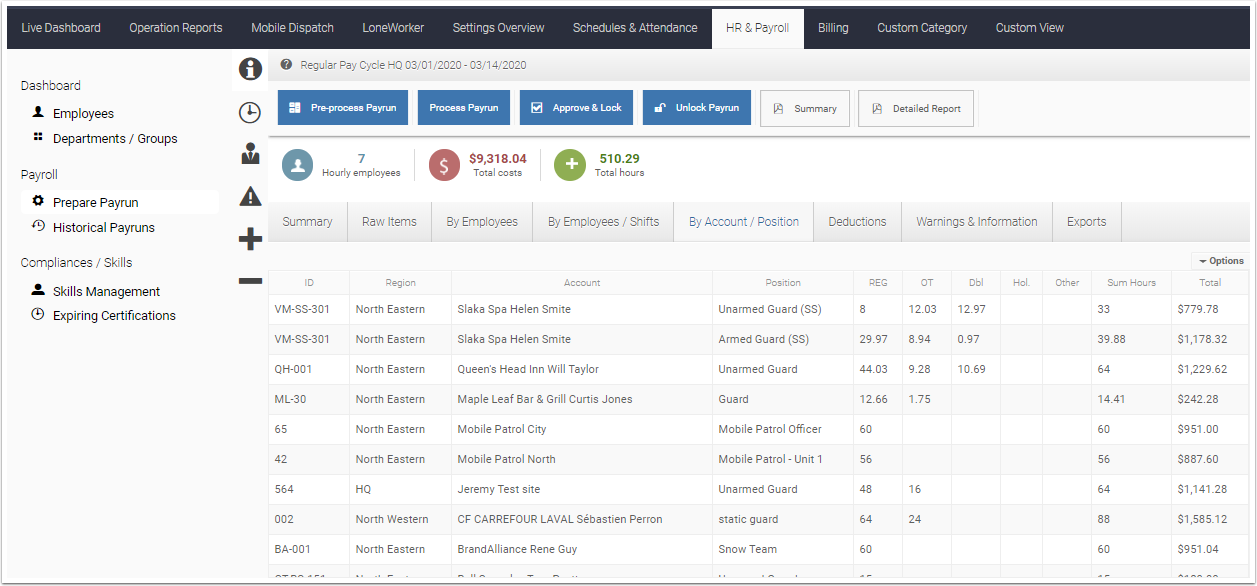 Deductions: This tab displays ad hoc deductions for the payrun if any.

Warnings and Information: This tab contains any errors or informational messages for the payrun.

Exports: Download your data in the format you selected in the Export Formats section.