Learn how to download your Data Lab dashboards as PDFs so that you can share them with your stakeholders.
---
Overview
Improve how you share data by turning Data Lab dashboards into PDFs to show your stakeholders.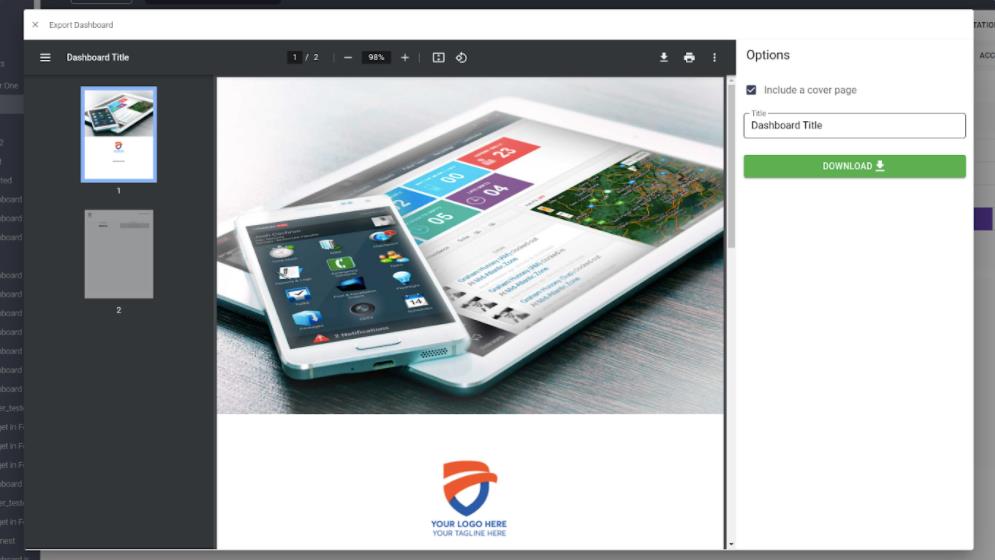 ---
Download a Data Lab dashboard as a PDF
To download your dashboards and widgets as a PDF:
Log into Data Lab.
Select My Insights.
Browse through your folders and select a dashboard or widget, or select a dashboard or widget from your Views area.

In the upper right, select the Download icon or button.


A loading message appears; this takes a few moments to complete.

In the Options panel, edit your report options:

Include a cover page
Select this option to include a cover page.


To learn more about updating your logo, check out Settings: Company Information.

Title
Change the report title.


If you change any options, in the center of the report or the side panel, select UPDATE.
Select DOWNLOAD.
The file is now downloaded to your device.
---
See also